Product was successfully added to your shopping cart.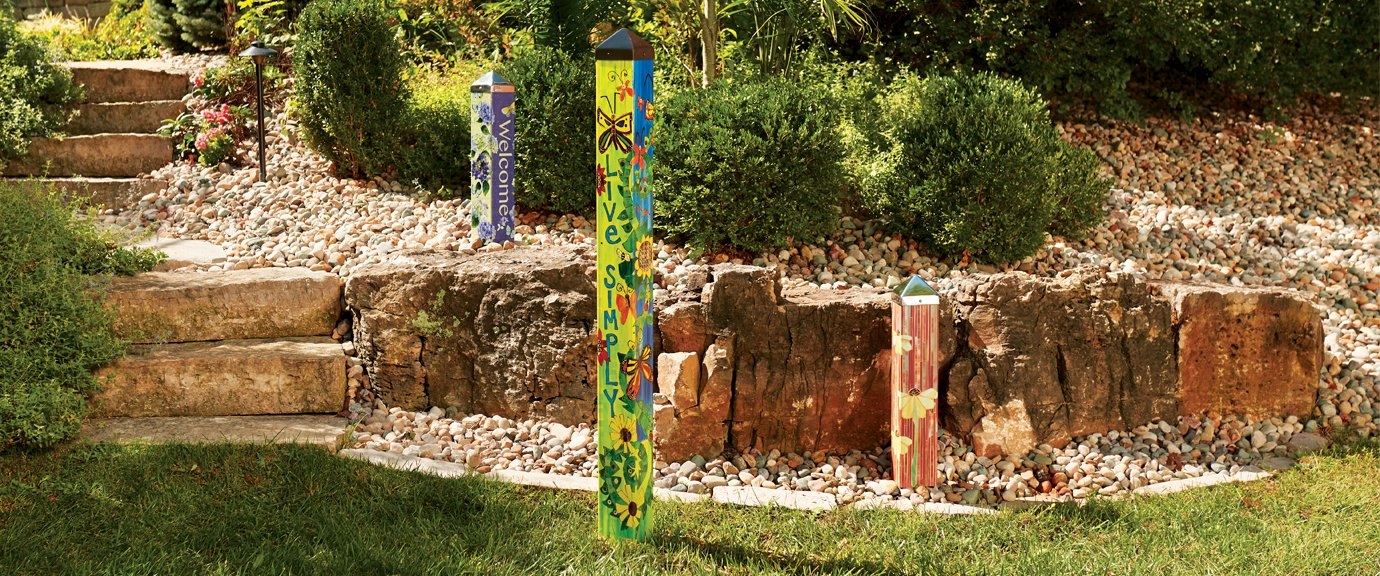 Each product we create starts with a unique piece of artwork—a sketch, painting, or graphic illustration … a mosaic, collage, or piece of wood that's been burned and painted. Together with talented artists from around the world, we strive to create remarkable products that inspire creativity and personal expression. Art fuels everything we do.

On our search for great art, we've made some very special relationships with talented artists all over the world—some of whom we've been lucky enough to know since we released our very first line of MailWraps. Looking at all of the beautiful outdoor décor we make now, it's hard to believe we once had just one product. We owe so much of that growth to our community of artists.

Our artists hail from so many different backgrounds. They are classically trained and self-taught, whimsical and traditional. But they all have at least one thing in common—they are the best of the best. We count ourselves very lucky to be partners with each and every one of them.
Studio-M Designs